Image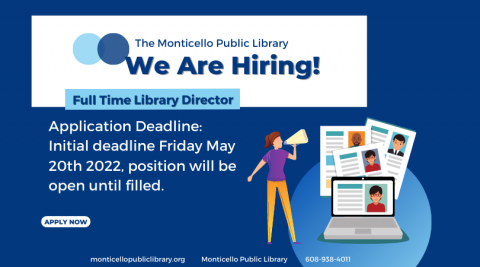 Career Opportunity
Position:  Full-Time Library Director
Application Deadline: Initial deadline Friday May 20th 2022, position will be open until filled.
To apply, submit a cover letter and resume to mntpublib.searchcommittee@gmail.com.  Specifically address how you meet the qualifications of the position and how you could apply your skills and experience to enhance services such as programming, community collaboration, engagement, and marketing in your cover letter. 
Library Director Announcement

Library Director Complete Description
 
The Village of Monticello is an Equal Opportunity Employer.