Early Literacy
At the Monticello Public Library, we believe that early literacy goes beyond reading stories and knowing the ABC's.             

There are 6 pre-reading skills that children need in order to get ready to read. It's never too early or too late to work on these skills and they are easy things that you can do everyday with your child. 
 Talk: talking is how children learn spoken language. They start learning at birth.
 Sing: singing (and rhymes) helps children to hear smaller sounds in words.
 Read: reading to kids helps them understand how printed stories work. Reading also helps to build vocabulary.   It is NEVER too early or too late to start reading to your kids!
 Write: scribbling and drawing lets children represent ideas and and words. 
 Play: playing allows kids to discover, explore and understand the world around them. 
 In addition, we have partnered with the Bay Area Discovery Museum on reimagining what school readiness looks like in early childhood.
There are a lot of fun, great activities to help with developing early literacy skills that are free and fun for all ages.
School-ages Resources & Activities

These are both educational and fun for ALL AGES and best of all, they don't require you to make accounts for anything! There links for math, science, social studies, reading, virtual field trips, escape rooms, movement links and so much more! 
Read alouds and more!

TeachingBooks is a great site that has over 200,000 titles and lesson plans for teachers, students and parents to access. There are over 1500 complete stories and poems that are read by authors, illustrators and actors with fun videos and audio recordings. This site has interviews, lesson activities, awards and more. 
You can search by grade level, genre, cultural areas, and so much more! This is free for all Wisconsin residents and patrons.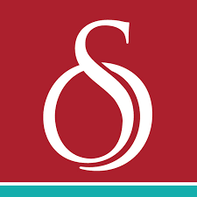 Storyline Online®, Daytime Emmy®-nominated and award-winning children's literacy website, streams videos featuring celebrated actors reading children's books alongside creatively produced illustrations.
Free e-Books and Audiobooks
| Title       | Description |
| --- | --- |
|   |   |
| Wisconsin's Digital Library | Access tons of e-books and audiobooks with your library card. Don't have one yet? Apply for a virual one today! |
| Oxford Owl | Free phonics and early reader books from Oxford University Press. Recommended for Ages 3-12. The website also provides educational videos, games, and other learning materials. |
| Gateway to the Classics | This site offers a large collection of classic literature for children and the young at heart. They offer hundreds of titles across a wide variety of genres, with special emphasis on history, literature, and natural history. |
| International Children's Digital Library | This nonprofit organization provides access to children's eBooks from all over the world. There are over 4,600 titles in 80 languages to choose from and is intended for children ages 3 to 13. |