Family Crisis Resources
Image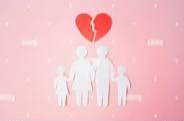 We created a link that has many different resources for families to use in times of crisis. There are websites that give advice on how to talk about tough topics with kids, kid friendly videos and news information to help process and explain this crazy world, phone numbers to call if you need to talk to someone, and COVID information. Please don't hesitate to reach out if you need help finding additional sources! 

PBS Kids
The Monticello Public Library is a proud partner of PBS Kids. We we fortunate to be chosen to be a part of a learning cohort in connection with PBS Kids. We are very excited to share this opportunity with you!
PBS KIDS offers all children the opportunity to explore new ideas and new worlds through television, digital content and community-based programs!
PBS KIDS is committed to making a positive impact on the lives of children through curriculum-based entertainment with positive role models and content designed to nurture a child's total well-being. With a 360-degree approach towards learning and reaching children, PBS KIDS leverages the full spectrum of media and technology to build knowledge, critical thinking, imagination and curiosity. PBS KIDS encourages children to interact as respectful citizens in a diverse society. By involving parents, teachers, caregivers and communities as learning partners, PBS KIDS helps to empower children for success in school and in life. PBS' bottom line is measured by how much it contributes to the welfare of America's children.
PBS's children's media and family and educator resources include PBS KIDS television series, pbskids.org, PBS Parents, PBS Teachers, PBS KIDS Raising Readers and literacy events across the country. PBS is a nonprofit media enterprise owned and operated by the nation's 356 public television stations.
Reimagine School Readiness 
In addition to our collaboration with PBS Kids, we also partnered with the Bay Area Discovery Museum on reimagining what school readiness looks like in early childhood.
There are a lot of fun, great activities to help with developing early literacy skills that are free and fun for all ages.
School-ages Resources & Activities

These are both educational and fun for ALL AGES and best of all, they don't require you to make accounts for anything! There links for math, science, social studies, reading, virtual field trips, escape rooms, movement links and so much more! 

Read alouds and more!

TeachingBooks is a great site that has over 200,000 titles and lesson plans for teachers, students and parents to access. There are over 1500 complete stories and poems that are read by authors, illustrators and actors with fun videos and audio recordings. This site has interviews, lesson activities, awards and more. 
You can search by grade level, genre, cultural areas, and so much more! This is free for all Wisconsin residents and patrons.
 
Image


Storyline Online®, Daytime Emmy®-nominated and award-winning children's literacy website, streams videos featuring celebrated actors reading children's books alongside creatively produced illustrations.
Free e-Books and Audiobooks
| Title       | Description |
| --- | --- |
|   |   |
| Wisconsin's Digital Library | Access tons of e-books and audiobooks with your library card. Don't have one yet? Apply for a virual one today! |
| Oxford Owl | Free phonics and early reader books from Oxford University Press. Recommended for Ages 3-12. The website also provides educational videos, games, and other learning materials. |
| Gateway to the Classics | This site offers a large collection of classic literature for children and the young at heart. They offer hundreds of titles across a wide variety of genres, with special emphasis on history, literature, and natural history. |
| International Children's Digital Library | This nonprofit organization provides access to children's eBooks from all over the world. There are over 4,600 titles in 80 languages to choose from and is intended for children ages 3 to 13. |
updated 9/13/2022