We are launching our 1000 books before kindergarten program for kids from birth to kindergarten. Read a book, any book (repeats are okay!) to your newborn, infant/toddler or preschooler. The goal is to read 1000 books before starting kindergarten! Sound like a lot? Not really!
One book a night = 365 books in one year OR
Ten books a week for two years, OR
Twenty books a week for one year (that's just 3 books a day!)
Sign up through Beanstack or visit the library for your free hardbound book which makes a wonderful gift for any occasion!

Activity Kits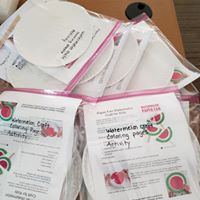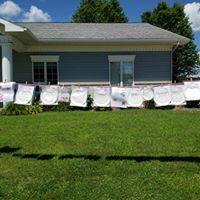 We understand that with all of the technology and screens your kids encounter on a daily basis, you might want your kids to have a break from the screens. We want to help you out! During the summer of 2020 we started having a new craft kit available outside the library that you could take home and work on in your own time. Due to overwhelming popularity, we have decided to continue this! Every week in the library entryway, we have new crafts and activities available for you to take home, for all ages. We provide almost everything you'll need to complete the craft, including directions and most materials. You'll just need simple things like scissors, glue or tape and markers or crayons. That's it! Stop by the library entryway and pick up the latest kit today!  
 
School-aged Digital Resources and Activities

Monticello Public Library has created a website for kids and families with free games, activities and more. It is a great supplement for what kids are doing in the classroom. All of the links are completely free and don't require any sign-up information. They also align to the common core standards in education. This site has resources for kids from prek-12th grade that feature kid safe search sites (for homework or research), games and activities for literacy, science, math, social studies and physical education; virtual field trips, podcasts and more. We would love for you to check this out and share it with friends and families!