Introducing New Talking Books!
We are excited to announce a change in our collection of children's Read-Along titles: audio enabled books, from VOX Books and WonderBooks! Audio enabled books are a technology update to the classic "turn the page" read-alongs that featured compact discs previously. They look just like regular hardcover books, except they have an attached digital listening device on the inside of the front cover. This device houses the audiobook content and serves as both a speaker and controller, allowing the user to start, and stop the title and to listen aloud or plug in a set of headphones for silent assisted reading. This device is rechargeable via a Micro-USB port, and once charged each book will last up to at least 50 plays. Vox and Wonderbooks will be available for checkout starting in early August and our collection will feature a range of titles and reading levels including picture books, nonfiction titles, early readers, and chapter books in both English and Spanish!
Storytime Outreach Visits
We can plan a specialized storytime for your students and come to your classroom or daycare to lead it. Storytimes consist of books, songs/rhymes, and an activity based on a theme. Storytimes are geared for your students' age group and can be based on any theme you choose. If you don't have a theme in mind, we are happy to come up with one for you! 
Visits to the Library
Bring your entire group (large or small) to the library for a tour and brief talk about library materials and/or a storytime session with a craft or stem activity included. Contact mntpublib.info@gmail.com or kwatkins.mntpublib@gmail.com to schedule a visit!
Activity Kits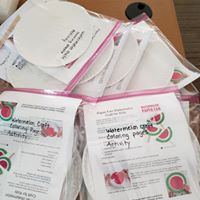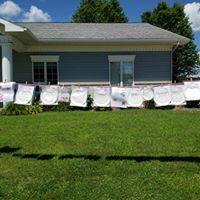 We understand that with all of the technology and screens your kids encounter on a daily basis, you might want your kids to have a break from the screens. We want to help you out! During the summer of 2020 we started having a new craft kit available outside the library that you could take home and work on in your own time. Due to overwhelming popularity, we have decided to continue this! Every week in the library entryway, we have new crafts and activities available for you to take home, for all ages. We provide almost everything you'll need to complete the craft, including directions and most materials. You'll just need simple things like scissors, glue or tape and markers or crayons. That's it! Stop by the library entryway and pick up the latest kit today!  Can't make it in but want some ready made crafts for your daycare or school group? Contact us and we will be happy to create something for your group!
 

We are launching our 1000 books before kindergarten program for kids from birth to kindergarten. Read a book, any book (repeats are okay!) to your newborn, infant/toddler or preschooler. The goal is to read 1000 books before starting kindergarten! Sound like a lot? Not really!
One book a night = 365 books in one year OR
Ten books a week for two years, OR
Twenty books a week for one year (that's just 3 books a day!)
Sign up through Beanstack or visit the library for your free hardbound book which makes a wonderful gift for any occasion!